<!- sidebar-file='/sites/www.cwoz.org/web/cwoz/Meetings-Events/_zumu_sidebar.html' --> <!- box:box3 -->

Meetings-Events

2020 Events at a Glance

RETREAT - Sat, April 4, 2020 - Chapter 1 - CANCELED!

RETREAT - Sat, April 18, 2020- Chapter 2 - CANCELED!

REGISTRATION for April 18, 2020 - Chapter 2

RETREAT - Sat, May 2, 2020 - Chapter 1

RETREAT - Sat, June 13, 2020 - Chapter 1

RETREAT - Sat, June 20, 2020 - Chapter 3

RETREAT - Sat, August 8, 2020 - Chapter 1

RALLY - Sat, September 12, 2020

RETREAT - Sat, September 26, 2019 - Chapter 2

RETREAT - Sat, October 10, 2020 - Chapter 1

RETREAT - Sat, November 14, 2020 - Chapter 1

RETREAT - Sat, November 21, 2020- Chapter 2




RETREAT - Sat, June 20, 2020 - Chapter 3
CATHOLIC WOMEN OF ZION - CHAPTER 3 at St. Andrew's Church
Please note that this retreat has been rescheduled from March 28 to June 20, 2020
WE CORDIALLY INVITE YOU TO OUR CWOZ CHAPTER 3 RETREAT DAY FOR WOMEN.
The day consists of Mass, music, prayers for healing, a speaker, sharing, and lunch. This month's speaker: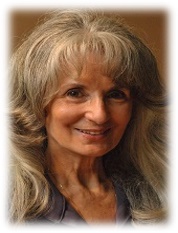 Janet Pfeiffer, an international inspirational speaker and award-winning author, is a Fortune 500 consultant and seminar leader, inspirational and spiritual speaker, globally syndicated radio host (Anger 911 and Between You and God), TV personality (CNN, Fox News, Lifetime, ABC News and more), and spiritual life coach.
She is N.J. State certified in domestic violence issues and worked with battered women for 15 years. Janet specializes in healing anger and conflict, creating inner peace, and becoming more Christ-like.
She is also a columnist for the Jefferson Chronicle, former contributor to the Dr. Phil Show, and an adjunct instructor at County College of Morris.
Janet is a registered provider for the NJ Education Association and is the author of 8 books including the highly acclaimed The Secret Side of Anger and her most recent, The Great Truth , which invites readers to pursue an intimate relationship with God.
Janet invites us to join her as she shares:
"The Healing Power of Forgiveness"
Date: Saturday, June 20, 2020
9:00 a.m. to 1:00 p.m.
Mass: 9:00 a.m. in the Church
Fr. Paul Cannariato will celebrate Mass
Place: St. Andrew's Church
120 Washington Avenue
Westwood NJ 07615
Admission: $20, payable at the door, includes lunch
Come and bring a friend! Reservations are necessary.
Please call 201-666-5697 no later than Tuesday, June 16, 2020 to register. Leave your phone number and spell your last name.
Since the luncheon is catered, if you need to cancel your reservation, please call as soon as possible. Thank you in advance.
Click on the link below to download a flyer for this retreat.