October 28, 2018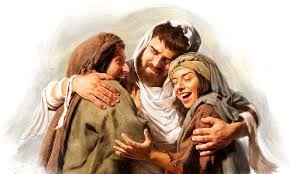 "I have the strength to face all conditions by the power that Christ gives me." - Phil 4:13
How many of us can say we have never experienced trials and loss? There have been deaths, illnesses, disappointments, rebellion in our family and economic changes in our life circumstances not of our own choice. Relying solely on my own abilities and resources can leave me angry, scared and feeling alone.
God's peace in every situation comes in prayer and the sacraments when we entrust ourselves and all whom we hold dear to the loving hands of God. So, the question is, how secure in God's hands do I feel? That will depend on the trust we have built with Him. With God, who is love and who is always present, any situation can become an experience to bring greatness and glory to life … an opportunity to rise up and conquer. When I choose to walk with Christ, invite him into my life, He brings hope and light into it.
Saint John of the Cross, OCD, tells us that even when it seems like our prayers are not being answered they are in fact being answered in a way far better than we could have imagined. It may take us some time to realize it, and in some instances we will not in this lifetime, but God's way is always the best way.
How often do we pray the "Our Father" in which we say "thy will be done?" But we usually mean as long as it is how we see it. By a daily, heartfelt prayer routine and by remaining close to the sacraments you will know that God can be trusted even when the immediate outcome is not what you asked for.
Eileen Lombardo, O.C.D.S.: Eileen has been married 49 years with three adult children and four grandchildren. She has been president of CWOZ, Chapter II for 21 years.